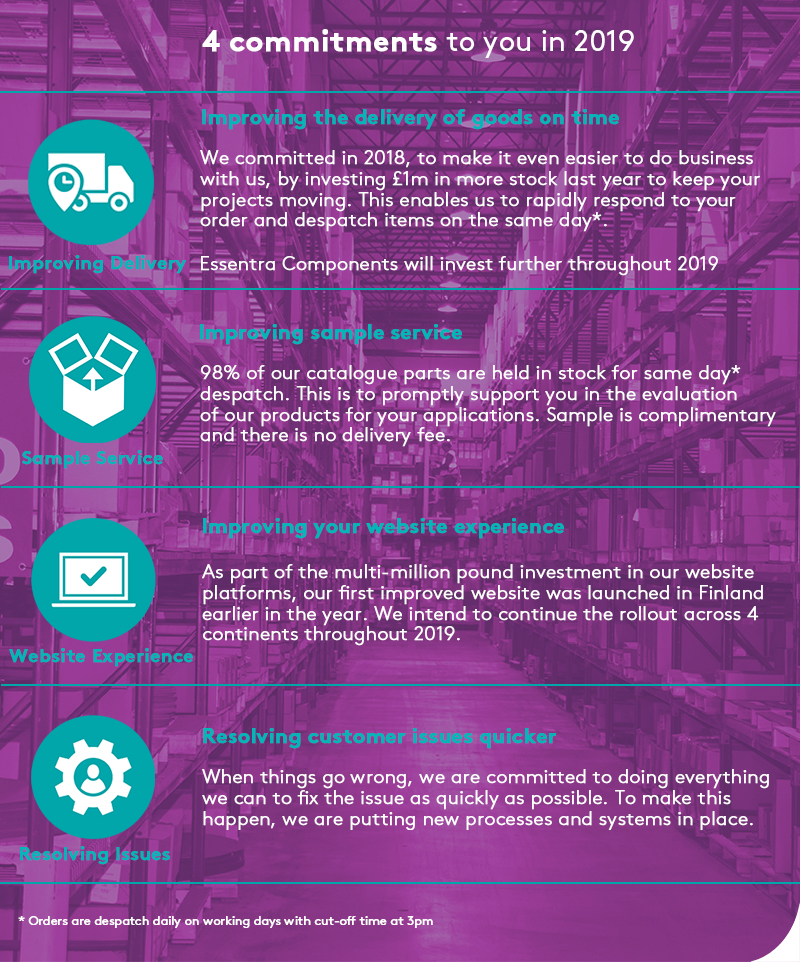 At the end of last year, we conducted our annual customer survey to give you a chance to tell us what you think about our product range, our service delivery and even our websites.
Overall, we are pleased to announce customer satisfaction has improved compared to 2017. In fact, by participating in last year's survey you helped to raise over £12,000 for charity, which we have donated directly to UNICEF. 
We know there is still more we can do. Your feedback has highlighted 4 priority areas, which we are committed to investing in further to improve our service.
We are committing to four priorities,
   • Improving delivery of goods on time 
   • Improving sample service
   • Improving your website experience
   • Resolving customer issues quicker
Finally, your feedback is important to us. We aim to put you first and make dealing with us as hassle free as possible.